Samsung Heavy Industries Nigeria appoints Jinsu Park as new CEO of the SHI-MCI yard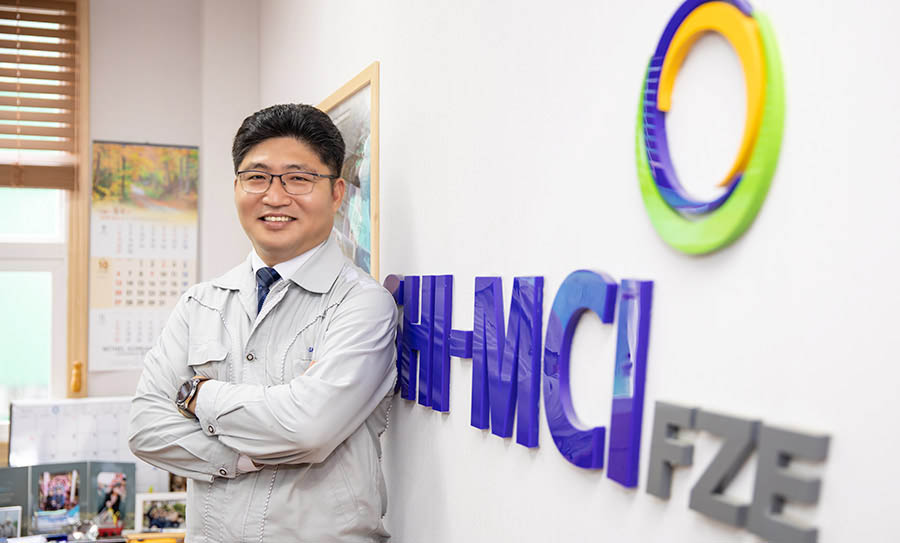 SHI-MCI, a joint venture (JV) company of the global shipbuilding giant, Samsung Heavy Industries (SHI) has announced new appointment as part of its efforts to position Nigeria as the hub of fabrication and integration of Floating Production Storage and Offloading (FPSO) vessels in Africa.
The company said in a statement that its board of directors approved the new appointment of Mr. Jinsu Park as the CEO of SHI-MCI in a board meeting held on February 26, 2021.
The statement noted that Park, in his new role, will focus on accelerating sustainable growth in Nigeria through SHIN's strategy of building world-class vessels by merging Korean technology and know-how with Nigerian talent and passion.
Park will also utilise his wealth of experience to pursue the realisation of the company's commitment of uniting Korea and Nigeria by working towards common goals, sharing technologies and embracing each other's cultures.
His new role includes helping the company to achieve or even surpass this target to attain greater heights in the coming years. The new CEO is also expected to continue to bring the Korean technology and Nigerian passion together. Park's rich experience will also help SHI-MCI in empowering the African oil and energy industry through local content leadership. He is expected to maintain the innovative culture of SHI-MCI in order to put Nigeria's shipbuilding and marine industry on the global map. His major focus area will also include supporting Nigeria's economic development through local content and development of local skills.
Born on January 26, 1971, Park, a South Korean, has seven years of experience as the Chief Financial Officer of the SHI-MCI. Park attended the Sungkyunkwan University between 1989 and 1996, where he obtained Bachelor of Business Administration. He also has 15 years of experience in accounting and five years of experience in human resources (HR).
As the CFO of SHI-MCI since 2014, he was responsible for handling finance-related matters from corporate cash flow to financial planning Before he assumed the position of CFO in 2014, Park was a senior manager in SHI, where he managed the bookkeeping and reporting; prepared annual budget and business plan; calculated tax and controlled tax matters.
He also planned and managed SHI's overseas network between 2008 and 2012 in SHI's Corporate offices in Malaysia, Brazil, Poland, Thailand, and the company's branches in Vietnam, India, and Scotland. His notable achievements as the Chief Financial Officer of SHI-MCI for over 7 years, combined with his valued experiences, made Mr. Park the deserving successor to Mr. Kim.
Mr. Kim: "We have been committed to empowering the African oil and energy industry through local content leadership. Despite challenges, our focus to unite Korea and Nigeria is still in place. I wish Mr. Park all the best and would like to congratulate him on his new role. There is no doubt in my mind that Mr. Park will push SHI-MCI to the next level by continuing to bring the Korean technology and Nigerian passion together."