APR/JUN | 2021
2,000 DAYS

WITH NO LOST TIME INJURY AT

SHI-MCI
Welcome to the 3rd edition of 2021 SHIN newsletter. The months of April and June has been amazing. Below is a recap of what we have been up to.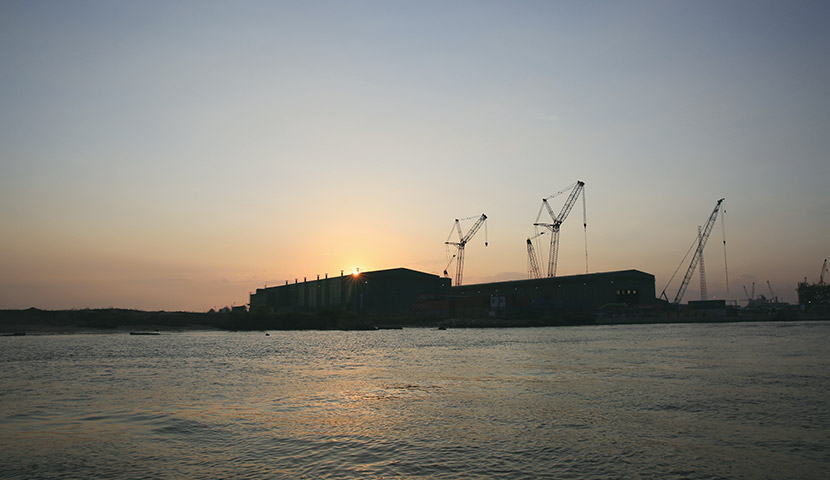 10

YEARS IN

NIGERIA

As the year runs by, SHIN is poised to bring the best of its activities this year. We urge our followers and friends who have supported and engaged with us to stay tuned for more news and initiatives we hope to achieve this year.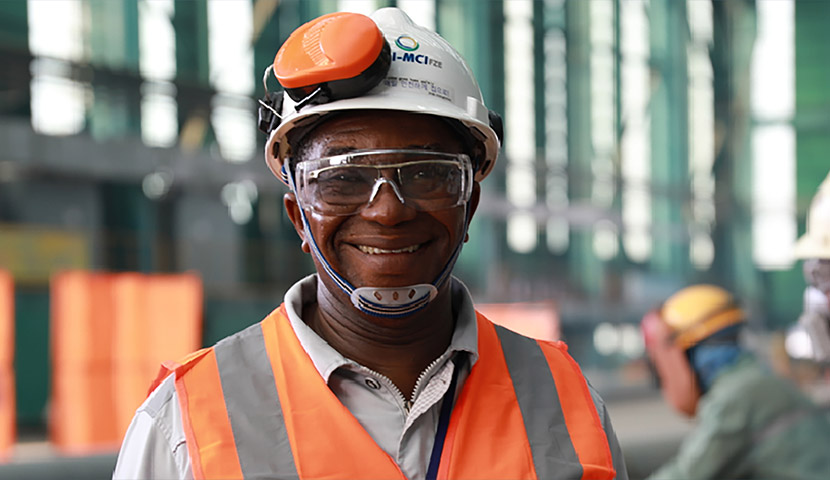 CELEBRATING SAFETY:

2000 days with no Lost Time Injury at

SHI-MCI

Samsung Heavy Industries Nigeria announced the achievement of significant health and safety milestone of 2,000 days with no Lost time injuries (LTI) at its subsidiary, SHI-MCI, Africa's largest ship fabrication and integration yard. LTI is a HSE term which means "lost time injury", which is an injury sustained by an employee that will lead to loss of productive work time. This is a significant achievement as shipbuilding industry is one of the most dangerous as we use heavy machineries, dangerous gases and chemicals in our various areas of work at our facility. With the rigorous training and awareness programmes laid out by Samsung Heavy Industries Nigeria, these risks have been severely reduced and the facility remains one of the safest in the country.

In addition to continuous staff training, investigation is carried out in every worksite for hazards and implements mitigation measures with active HSE personnel constantly on sites to ensure safety protocols are followed. LTI is a HSE term which means "lost time injury", which is an injury sustained by an employee that will lead to loss of productive work time.

Even one minor incident will result in a complete reset of the LTIs counter to zero, hence SHI-MCI followed Samsung's rigorous process during the execution of Egina project, achieving a target of 0.9 per cent LTIs in Nigeria.
The Managing Director

of SHIN delivers speech at

NIPS 2021:
The Managing Director of Samsung Heavy Industries Nigeria commended the Federal Government of Nigeria, particularly the Ministry of Petroleum Resources and the Nigerian Content Development and Monitoring Board (NCDMB) for carrying out a feasibility study for the construction of ship repair facility in the country to serve LNG carriers, Crude Oil Tanker and other merchant vessels in Nigeria, tasking the Nigerian government on construction of ship repair yard in Nigeria to enable Nigeria to accommodate ships in the range of 19K to 200KGT.
Managing Director of SHIN, Mr. Jejin Jeon made this commendation at the opening session of the 2021 Nigeria International Petroleum Summit (NIPS) in Abuja.
He also told participants at the conference that the $300 million of pure investment made by the company in building the integration and fabrication yard at SHI-MCI, a set of world-class fabrication and integration facilities, had indeed opened a passage for Nigeria to potentially become one of the major players in international oil and gas industry. He noted that Samsung's commitment and investment in Nigeria is an ongoing pledge to create an environment filled with enough skill labors to eventually enable the construction of new ships 'within' Nigeria in the long run.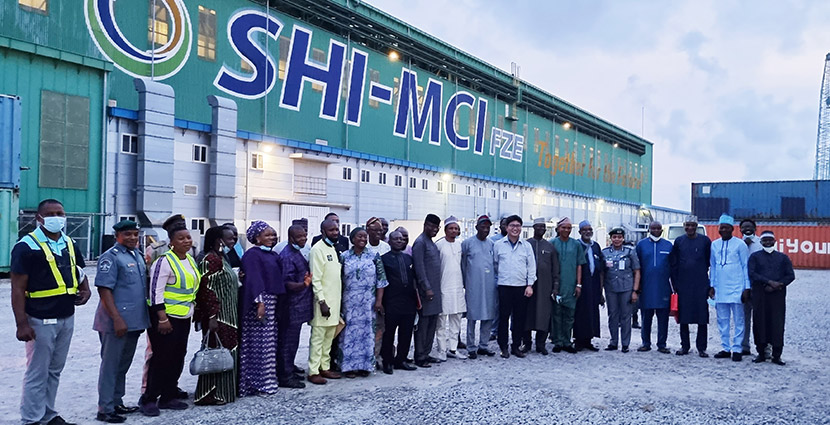 SENATE COMMITTEE

ON TRADE AND INVESTMENT VISIT to

SHI-MCI:

The management of Samsung Heavy Industry Nigeria and SHI-MCI welcomed the visit of The Senate Committee on Trade, Industry and Investment and NEPZA to the Samsung's fabrication and integration yard at SHI-MCI.

The Managing Director of NEPZA commended Samsung for making $300 million investments to construct a world-class fabrication and integration yard in Nigeria, noting that thousands of job were created to Nigerians during the Egina Project. NEPZA MD also informed and reassured the CEO of SHI-MCI, Jinsu Park that NEPZA will take a direct supervision, coordination and management of SHI-MCI reaffirming NEPZA's continuous support to enable seamless operation of SHI-MCI. The Chairman of the committee, distinguished Senator Francis, requested SHIN to continue its commitment and effort of employing Nigerians through its future projects. The committee members also praised SHIN's various Corporate Social Responsibility initiatives in Nigeria.

The meeting between the senate members and SHIN/ SHI-MCI was a success and all hopes are high on the outcome.
---